Orthodontist In NYC
Gramercy Orthodontics is the only orthodontic office where you can find two of the most renowned orthodontists in New York, Dr. Elaahi and Dr. Berk. Both are dental experts with years of expertise providing exceptional care to patients from all across NYC. With a passion for generating spectacular smiles, these two professionals use cutting-edge technology to achieve stunning results that can last a lifetime!
Gramercy Orthodontics exclusively provides the best care for the entire family. From braces to Invisalign treatments, our team of our orthodontists will take the time to discuss your options and assist you in selecting the best treatment plan for your needs. They will be able to achieve whatever type of smile you desire! Additionally, by providing payment plans and other flexible financing alternatives, they make the process of getting started with treatment simple and comfortable.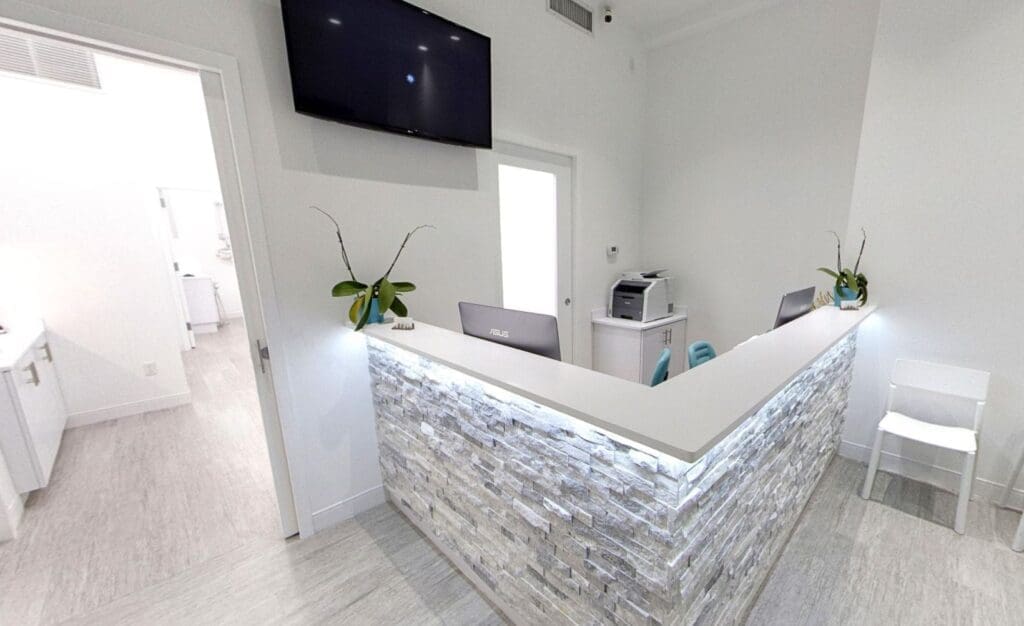 Top Rated New York Orthodontics Office
Are you looking for effective orthodontic treatment in New York, NY? You can't go wrong with Gramercy Orthodontics! With over 10 years of experience, our team offers respect, trust, dedication, integrity, and a commitment to exceeding the expectations of all our patients.
Why Gramercy Orthodontics Stands Out From The Crowd
At Gramercy Orthodontics, it's all about providing superior care and outstanding customer service. From our friendly team to the advanced treatments offered, we strive to give each patient an experience that exceeds expectations. Whether you're looking for braces or Invisalign in New York, Drs. Elaahi and Berk will work with you to ensure that you get the beautiful smile of your dreams.
Orthodontic Services We Offer
When patients visit our orthodontic practice, we want them to have the help they need, no matter their situation. That's why we offer the following orthodontic services in New York for all our patients:
Braces
Orthodontic treatment often involves the use of braces, which have been trusted to correct all levels of issues for decades. With advancements in today's orthodontic technology, today's braces are smaller, more comfortable, and more effective than ever.
Invisalign
Invisalign is an alternative to the more obvious metal braces and wires for those who would like a more discreet kind of orthodontic care. Invisalign is a system that uses a series of transparent, removable appliances to gradually shift teeth into place. Because it is less obvious than traditional braces and can be removed for eating and cleaning, many adults prefer this method of treatment.
Invisalign Provider In New York, NY
Gramercy Orthodontics is proud to be a leading Diamond Plus Invisalign provider in New York. Drs. Elaahi and Berk have the expertise and experience necessary to ensure that our patients receive the highest quality of care. Whether you're interested in achieving straight teeth or a better bite, we can help! Invisalign offers a subtle option for patients that want the convenience and comfort of invisible, removable trays.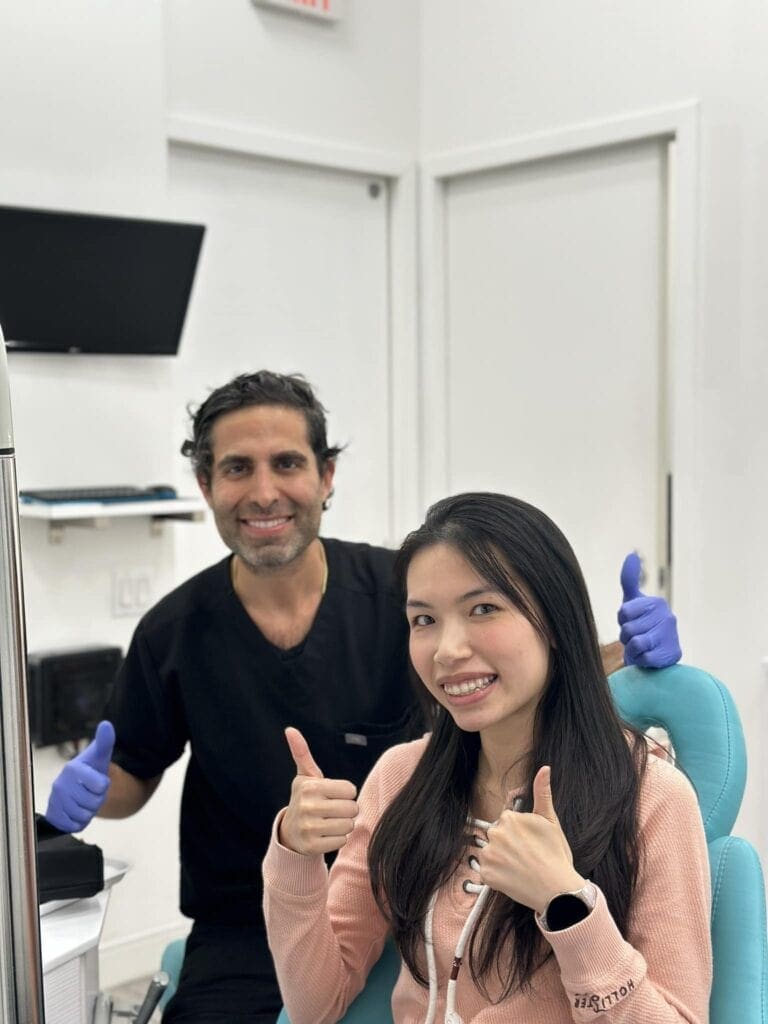 Braces In New York, NY
Braces are the tried and true orthodontic treatment for straightening your teeth and bite alignment. If you're looking for braces in New York, NY, our orthodontic office is the place to go. Our qualified team has years of experience and knowledge when it comes to providing bracing treatment plans that fit each individual patient's needs. We offer a variety of braces types, including metal braces, gold braces, ceramic braces, and InBrace®.
Types Of Braces We Provide
Traditional Metal Braces
When people think about braces, these are typically the type that comes to mind. Modern dental technology has made this orthodontic treatment more comfortable than ever, and the colored bands allow you to personalize your treatment!
Gold Braces
Gramercy Orthodontics offers fashionable gold braces – a unique option for patients looking for a more aesthetic style. Gold braces are just as effective as conventional braces, the only difference is the color.
Clear/Ceramic Braces
Clear or ceramic brackets provide the same results as traditional braces without being as obvious. Ceramic brackets are less noticeable and blend in with your natural smile, making them a popular solution for teens and adults who may be more concerned with their appearance during treatment.
InBrace®
InBrace is one of the most cutting-edge and modern types of lingual braces available. With InBrace, you get the efficiency of traditional braces, the stealth of lingual braces, and the convenience of aligners. InBrace is an intuitive and intelligent behind-your-teeth appliance with no visible wires, trays, or monthly adjustments.
InBrace isn't like other teeth straighteners. Created by orthodontists, the Smartwire® system works like autopilot. The Smartwire® is programmed with Gentleforce® technology from advanced shape memory alloy to gently move your teeth into place.
This means no monthly tightenings or tray changes. And you can eat, drink, brush, and floss normally while the treatment keeps working.
Visit Our New York Office Today Or Schedule A Complimentary Consultation
Dr. Elaahi and Dr. Berk of Gramercy Orthodontics provide outstanding orthodontic care to improve each patient's smile and overall health. We are committed to offering the finest level of treatment to each of our patients in a courteous and comfortable environment. We have the competence to create ideal smiles whether you desire traditional metal braces or clear Invisalign aligners for tooth straightening. With our totally digital orthodontic practice, we make orthodontic treatments more comfortable and efficient than ever before. From start to finish, our team will be with you every step of the way to ensure that you have a beautiful smile in no time!
No matter what type of orthodontic treatment you're seeking, Gramercy Orthodontics is the perfect place to begin. With incredible attention to detail and an extensive selection of treatments, our team will ensure that your smile transformation is beautiful and long-lasting. Contact us today for a complimentary consultation!